July 08, 2021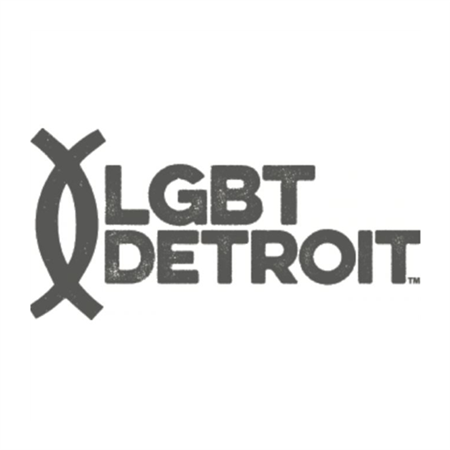 All Spotlights
Be Queer Be Counted Census Campaign
Tell us about your center's project, program or initiative that you would like to Spotlight.
LGBT Detroit initiated the project during the last 9 months of 2020, Be Queer Be Counted is LGBT Detroit's intention to capture census data same-gender-loving Southeast Michigan residents.
Which area does the project, program or initiative fall under?
Community empowerment, diversity, equity, and inclusion-Civic Engagement (Census)
Why was the project/initiative/program implemented? What was the need or gap and how did it help bridge that need/gap?
LGBT Detroit recognized that there have been historical, recent and current problems in the process of engaging US Citizens. Historically, the African-American community reported being very concerned about how data is collected and/or distributed during the collection cycle. Capturing people for the US Census has historically been challenging. The global pandemic impacted the typical way of census tracking and traditional ways were being examined. New ways of census capture adaptation were addressed nationally. LGBT Detroit aimed to challenge these problems. The Be Queer Be Counted Campaign intentionally built trust among communities, including recognizing barriers to data capturing and use social media strategies to motivate community members to participate through social media platforms.
Who does this project/initiative/program benefit?
Marginalized communities//populations who have been historically underrepresented and undercounted were the most impacted. Particularly in high poverty City of Detroit and HIghland park zip code areas within Southeastern Michigan, accessibility to federal funds for programs like SNAP, Medicaid, and public housing are a struggle and are highly valued.
How and when was this project/initiative/program initiated?
Within the months of June through October, 2020, LGBT Detroit applied and was awarded a grant for a campaign project surrounding Get Out The Census activities.
What key components made this project/initiative/program a success?
The components that made this campaign project a success were trust, transparency, dedication, commitment, collaboration, and innovative social media strategies. By joining larger census committee campaigns, Be Queer Be Counted partnered with the City of HIghland Park Census Count Committee with Anistia Thomas, for virtual phone banking reaching over 3,000 households. The second partnership was with Dichondra Johnson DRJ & Association, LLC, Founder & Executive Consultant & State of Michigan 2020 Census Office, State Deputy Director, for virtual textbanking to reach over 60,000 text messages ---including, making (3) 30-second snippets and a full 1 minute video commercial featuring the Executive Director, Curtis Lipscomb, and members of the LGBT Community.

What challenges/roadblocks did you experience during the implementation and how did you overcome them?
This COVID-19 presented challenges and roadblocks in itself, such as the ability to host in person events and canvassing, including volunteers. Creating innovative ways to engage the LGBT community through social media with virtual town halls featuring key officials and experts in finance, city government, education, and nonprofit sectors.
How has this impacted your center's operations and local community?
Be Queer Be Counted impacted the LGBT Detroit operations positively. Even in the midst of a pandemic, it showed that LGBT Detroit can adapt to change quickly and still be effective reaching and ensuring those same gender loving individuals were informed of their rights and the importance of completing the census even if they were not in the same household.
What are the next steps?
As Census work only happens once per decade we will be using this as a blueprint for the next census cycle.
How could other centers learn from this?
We hope that the success of our program will inspire other centers to talk to their bases, and activate them to make sure everyone gets counted in the next cycle.
Curtis Lipscomb, Executive Director