September 15, 2021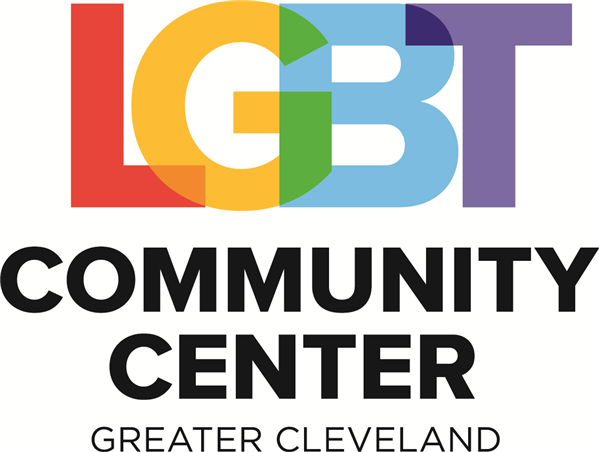 All Spotlights
Tell us about your center's existing project, program, or initiative that you would like to Spotlight.
The Queer Youth Initiative of the LGBT Community Center of Greater Cleveland is a safe and affirming place for LGBTQ+ youth ages 11-20. QYou encapsulates all aspects of LGBTQ+ development by prioritizing the celebration of identities, providing an educational platform, highlighting opportunities through community partnerships, engaging activities, and ultimately—methods for youth to find confidence and a voice of their own. QYou collaborates and provides youth with a network of support and opportunities to express themselves, make new friends, and advocate for the LGBTQ+ community. QYou directly serves The Center's mission: To enrich the lives of the diverse LGBTQ+ community through support, education, advocacy, and celebration!

Support: The QYou Drop-IN! is a safe space where vulnerable and diverse queer youth socialize, while receiving identity affirmation and peer-to-peer empowerment.

Education: The QYou Leadership Development Institute (#PowerUpPowerOut) creates space for diverse youth to get information on how to become advocates of the LGBTQ+ community, as well as other marginalized populations, within their schools and communities.

Advocacy: Youth who attend this series will be invited to The QYou Ambassadors to the LGBT Community Center, a diverse youth advocacy group that works to make social, cultural, and policy change for the community.

Celebration: QYou Ambassadors are also given opportunities to give opinions and responsibilities during annual celebratory and diverse events such as Pride in the CLE and Queer Youth Prom, which we encourage all queer youth to participate in.
In addition to our 3 main programming services, the QYou Program also provides or supports newly developed intergenerational programming with SAGE Cleveland (QGen) which includes a podcast, multimedia discussion groups, and pen pals; provides arts-related programming (Healing Arts workshops and the Lorikeet Blog); incorporates adult volunteers to serve as mentors; and partnered with multiple community organizations to provide a peer support group (NAMI Cleveland), a trans-specific weekly drop-in (TransYou, led by Colors+), and a safe & affirming high school (School of One at Cleveland Metropolitan School District).

Which areas your does the project, program or initiative fall under?
• Programmatic innovation and community connection
• Community empowerment, diversity, equity, and inclusion
Why was the project/initiative/program implemented? What was the need or gap and how did it help bridge that need/gap?
As many of us who work with the LGBTQ+ community know, LGBTQ+ youth are particularly vulnerable to many social, economic, and health related issues, such as bullying, unsupportive households, racism, and homelessness. The QYou Program serves to be a space where youth can feel safe, affirmed, access important resources, learn to grow with social emotional tools, and learn how to advocate for themselves, their community, and those from other marginalized communities.
Who does this project/initiative/program benefit?
The QYou Program is for LGBTQ+ youth ages 11-20.
How and when was this project/initiative/program initiated?
The LGBT Community Center of Greater Cleveland has had a youth and young adults program for over 30 years and held various names during that time. In 2018, the program was renamed the Queer Youth Initiative (QYou), and in 2019, under new leadership and staffing, the QYou Program expanded into the program it is today. In 2020, due to the COVID-19 pandemic, the program was moved to a virtual location where it has continued to thrive.
What key components made this project/initiative/program a success?
Accessibility, relationship-building, and program structure has made this program successful. The QYou Program is offered 3 days a week after school and the LGBT Comm. Center of Greater Cleveland is located on a major bus route. Relationships between coordinators and youth, volunteers and youth, and the peer-to-peer friendships are a driving force to not only come to QYou for the first time, but to continue as a regular participants. The program structure, which includes routine programming and behavioral expectations, allow the youth to anticipate what to expect and provide boundaries for healthy interactions.
What challenges/roadblocks did you experience during the implementation and how did you overcome them?
One of the biggest challenges we faced when restructuring the program in 2019 was the culture change for our youth. It took time and effort before the culture shifted and the youth got on board with the new leadership and direction for the program. Because our youth mostly attend at-will, it can be challenging to plan for programming or to set expectations around who arrives. Establishing a registration for our #PowerUpPowerOut series allow for coordinators to plan accordingly. The QYou Program cannot meet every need that our youth face, so finding ways to address them have been crucial. For example, some youth cannot seek mental healthcare due to payment, insurance, or outing themselves to their parents. Having NAMI of Greater Cleveland provide a free peer support allows those youth to gain access without those barriers in place. We continue to look at the challenges and see where we can alleviate any roadblocks.
How has this impacted your center's operations and local community?
Having a robust youth program at the LGBT Community Center of Greater Cleveland allows staff in our development office more opportunity to share our successes, apply for grants, and increase the donations we are given. This is a small impact when compared to what our program can provide our youth, which for many of them could be life-saving.
What are the next steps?
In 2021, the QYou Program will be moving our virtual online space to virtual platform of our own. With this new platform, the QYou Program will be able to offer virtual programming into the future post COVID-19. One important lesson we have learned from the pandemic is that though many youth who do not have accessible to reliable WiFi aren't able to attend, those who were geographically unable to attend in-person programming in the past are now able to. In this way, the QYou Program will be able to expand the geographic reaches of programming to a broader area of Northeast Ohio. Our goal post-pandemic is to have a thriving in-person and thriving virtual program.
How could other centers learn from this?
As our Executive Director Phyllis Seven Harris often says, "Take what works and leave the rest." Invest in coordinators who know how to structure a youth program. Bring the big ideas and make them work for your youth. Structure a program that allows youth to be leaders in what goes on. Guide youth from where they were to who they are.
Phyllis Harris, Executive Director
LGBT Community Center of Greater Cleveland