CenterLink, July 09,2020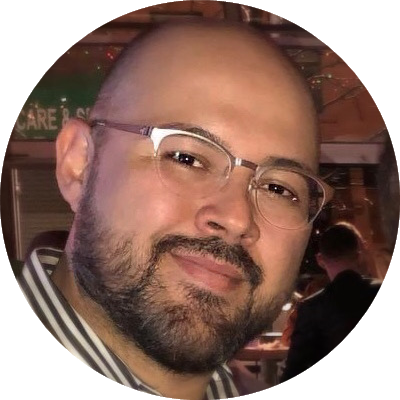 All News
July 9, 2020 – Ft. Lauderdale, FL- This week CenterLink welcomed Amhir Hidalgo as its Development Director. Amhir brings more than 13 years of experience as a nonprofit leader in fundraising, philanthropy, and nonprofit management.
As Development Director, Amhir will lead CenterLink's fundraising initiatives, including the growth of the individual donor, corporate giving, and foundation grants programs. These initiatives will aim to help CenterLink continue to build the capacity of LGBTQ centers to meet the social, cultural, health and political advocacy needs of LGBTQ community members across the country.
"I couldn't be more excited to be stepping into this role at such an important time," said Mr. Hidalgo. "CenterLink works tirelessly so that LGBTQ centers have access to critical resources and to ensuring that their communities have the adequate support they need."
Previously, Amhir served as the Senior Director Strategic Partnerships and Development at GLAAD, where he led GLAAD's efforts to increase the organization's sponsorship and special event revenues, including the GLAAD Media Awards. Amhir has also held fundraising roles at DePaul University's College of Law and College of Business. An Amarillo, Texas native, Amhir received his bachelor's degree in political science from St. Edward's University in Austin and received his master's degree from DePaul University in nonprofit and public service management.
Denise Spivak, CenterLink CEO, said, "CenterLink is excited to have Amhir join our team as we continue expand our reach and capacity to support our center network. Amhir's knowledge and experience will prove integral to that continued growth!"
For information on how to support CenterLink's mission, please contact Amhir Hidalgo at amhir@lgbtcenters.org, or call 954-765-6024.
About CenterLink
CenterLink was founded in 1994 as a member-based coalition to support the development of strong, sustainable, LGBTQ community centers. The organization strengthens, supports, and connects LGBTQ community centers. A fundamental goal of CenterLink's work is to help build the capacity of these centers to address the social, cultural, health, and advocacy needs of LGBTQ community members across the country. Now in its 26th year CenterLink continues to play a vital role in addressing the challenges centers face by helping them to improve their organizational and service delivery capacity, access public resources, and engage their regional communities in grassroots social justice movements. www.lgbtcenters.org