Denise Spivak, September 28,2017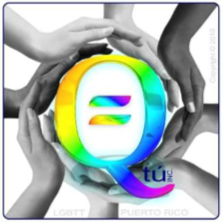 All News
Puerto Rico needs your support today!
Many of our member centers and friends are asking how they can support the people of Puerto Rico who have suffered horrific devastation by hurricane Maria last week.
We have been in contact with our member center there, Centro Comunitario LGBTT de Puerto Rico, regarding what assistance is needed and how it can best be provided.
CenterLink has set up a fundraising page for those wishing to make donations. Funds collected from this campaign will assist our member center, Centro Comunitario LGBTT de Puerto Rico, to provide relief efforts to the community that they serve. Along with helping to purchase batteries, flashlights, a generator for the Center, non-perishable food, and other hard-to-come-by essentials for community members, funds will also go to assist those least likely to receive assistance from post-storm recovery efforts - the LGBTQ community.
If people wish to send needed items directly (specifically batteries, flashlights, non-perishable food items like powdered milk) they can send SMALL packages to:
Centro Comunitario LGBTT de Puerto Rico
Attn: Cecilia La Luz
P.O. Box 9501
San Juan, PR 00908
The latest updates this morning indicate that the main post office in San Juan is now open for PO box deliveries.
Questions can be directed to Denise Spivak, Senior Director or Programs & Outreach for CenterLink here.
Your generous support is greatly appreciated!
Donate today at:
https://connect.clickandpledge.com/w/Form/f44d6665-b317-4a35-b591-d6bf294589e0