one n ten
Youth Center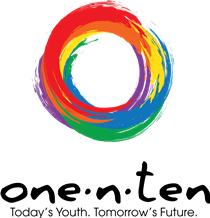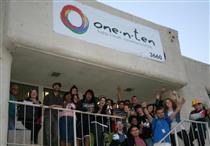 Address
1101 N Central Avenue, #202
Phoenix, Arizona 85004
United States
Directions
Mailing Address
1101 N. Central Ave. # 202
Phoenix, Arizona 85004
United States
Contacts
CEO: Nate Rhoton
Senior Leader: Kado Stewart
Additional Information
Year Founded: 1993

Phone Numbers
Main/Primary: (602) 400-2601
Operating Hours
Monday: Ages 14-24; 3:30 PM - 6:30 PMTuesday: ClosedWednesday: Ages 14-24; 3:30 PM - 6:30 PMThursday: Ages 14-24; 3:30 PM - 6:30 PMFriday: First Friday Ages 18-24; 3:30 PM - 6:30 PMSaturday: VariesSunday: Closed
Visit https://onenten.org/programs-calendar/ for the most up-to-date program information and hours of operation.
Services/Programs Offered Here
Anti-Violence
Literature/Materials/Resources
Rapid Incident Response
Violence Hotline
Arts/Culture
Book Clubs
Yoga/Meditation Classes
Youth Drag Shows
Community Outreach/Education
General Public
HR Offices (Nonprofit, Corporate or Government)
Law Enforcement
Physical or Mental Health Providers
School Administrators and/or Teachers
Information/Education
Computer/Internet/Email Access
Computer/Internet/Email Training
Employment Counseling/Training
Newspapers/Publications
Recreational Programs
Referrals to Local LGBT-Friendly Businesses
Mental Health
Peer Led Services and Groups
Referral Services
Transgender Services & Groups
Physical Health
Discussion or Support Groups
Domestic Abuse Counseling
Fitness Programs
Health Promotion and Education
Health Screenings/Healthcare
LGBT Friendly Referrals
STD/HIV Counseling
STD/HIV Outreach and Education
STD/HIV Prevention
STD/HIV Testing
STD/HIV Treatment
Phoenix Children's Hospital Crews'n Healthmobile Visits
Youth
Community Outreach/Education
Drop-In Center
Gender Identity Services & Groups
Health & Wellness Education
Housing
Leadership Development & Life Skills
Meals
Mental Health
Recreational & Social Activities
Support
Vocational
Camp OUTdoors LGBTQ+ Summer Camp
IMPORTANT NOTE: The information contained in this Directory is subject to change. We recommend that you contact a Center before visiting to confirm operating hours, locations, etc.