Equality Community Center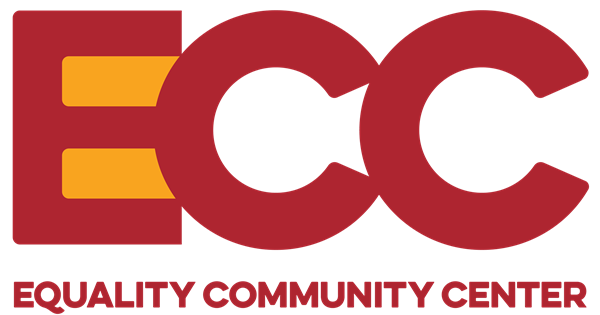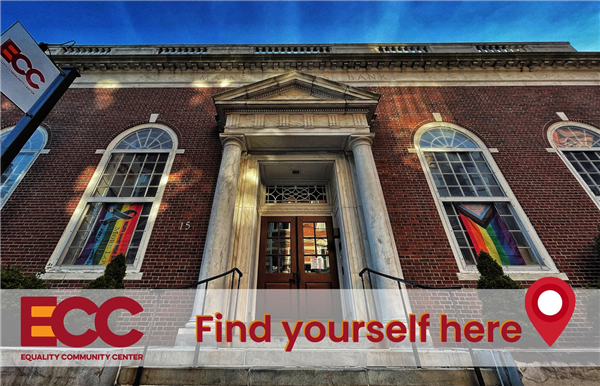 Address
15 Casco St
Portland, Maine 04101
United States
Directions
Mailing Address
PO Box 3587
Portland, Maine 04104
United States
Contacts
General Info Email: info@eccmaine.org
Senior Leader: Christopher O'Connor
Phone Numbers
Main/Primary: 207-613-9633
Press 1 for Manager Chris O'Connor, press 2 for Programming Coordinator and Administrator Kirsten Griffith
Operating Hours
Monday: 9a-5pTuesday: 9a-5pWednesday: 9a-7pThursday: 9a-8pFriday: 9a-5pSaturday: ClosedSunday: Closed
See Safe Combinations for Thrift Store hours!
Services/Programs Offered Here
Adult/Parent/Caregiver
Discussion Groups
Education
Friendly Visitor Program for Isolated Older Adults
Intergenerational Programs
Resource and Referral Information
Social and Cultural Programs
Arts/Culture
Art Gallery/Display Space
Book Clubs
Choral or Instrumental Groups
Community Meeting Space
Film Festivals/Screenings or Discussions
Organizing Local Pride Celebrations
Religious Services/Spiritual Counseling
Theatre/Dance Groups
Yoga/Meditation Classes
crafting, maker space
Civic Engagement
'Get Out The Vote' Drives
Mobilizing Clients to Contact Lawmakers
Online Actions to Contact Lawmakers
Voter Registration
Community Outreach/Education
Information/Education
Computer/Internet/Email Access
Computer/Internet/Email Training
In-House Library
Newspapers/Publications
Recreational Programs
Referrals to Local LGBT-Friendly Businesses
resource library
Legal
LGBT Friendly Legal Referrals
Representing LGBT People Facing Discrimination
Mental Health
Peer Led Services and Groups
Transgender Services & Groups
Twelve Step Programs
Physical Health
Discussion or Support Groups
LGBT Friendly Referrals
Youth
Community Outreach/Education
Drop-In Center
Gender Identity Services & Groups
Leadership Development & Life Skills
Recreational & Social Activities
Support
IMPORTANT NOTE: The information contained in this Directory is subject to change. We recommend that you contact a Center before visiting to confirm operating hours, locations, etc.