LGBT Center of SE Wisconsin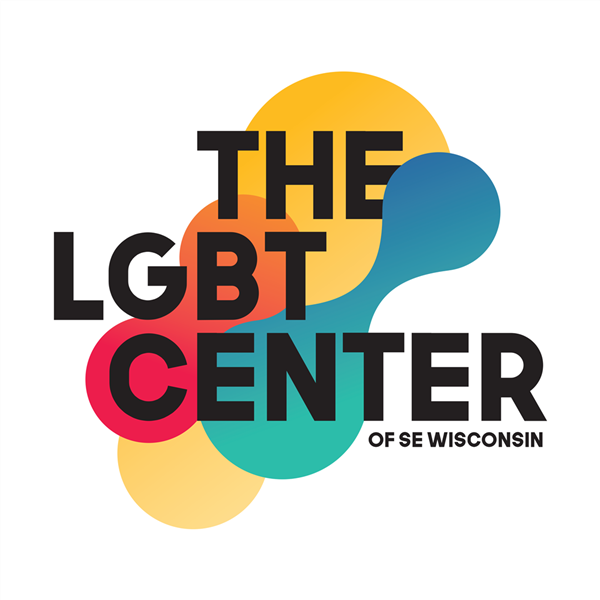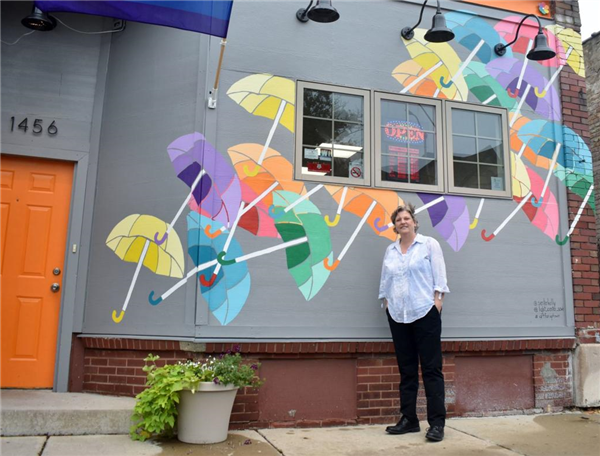 Address
1456 Junction Avenue
Racine, Wisconsin 53403
United States
Directions
Mailing Address
1456 Junction Ave
Racine, Wisconsin 53403
United States
Contacts
General Info Email: lgbtsewi@gmail.com
Executive Director: Barb Farrar
Board Leader: Carl Hubbard
Additional Information
Year Founded: 2009

Phone Numbers
Main/Primary: 262-664-4100
Fax: 262-664-4104
Operating Hours
Monday: 11:00 am - 5:00 pmTuesday: 11:00 am - 5:00 pmWednesday: 11:00 am - 5:00 pmThursday: 11:00 am - 5:00 pmFriday: 11:00 am - 5:00 pmSaturday: 11:00 am - 3:00 pmSunday: Closed
Services/Programs Offered Here
Adult/Parent/Caregiver
Caregiver Support Groups
Discussion Groups
Education
Exercise Programs
Friendly Visitor Program for Isolated Older Adults
Health and Wellness
Intergenerational Programs
Mental Health
Resource and Referral Information
Social and Cultural Programs
Anti-Violence
Literature/Materials/Resources
Arts/Culture
Art Gallery/Display Space
Community Meeting Space
Film Festivals/Screenings or Discussions
Organizing Local Pride Celebrations
Religious Services/Spiritual Counseling
Theatre/Dance Groups
Library
Civic Engagement
'Get Out The Vote' Drives
Mobilizing Clients to Contact Lawmakers
Online Actions to Contact Lawmakers
Voter Registration
Community Outreach/Education
General Public
HR Offices (Nonprofit, Corporate or Government)
Law Enforcement
Media
Physical or Mental Health Providers
School Administrators and/or Teachers
Hotlines
General Information
HIV/AIDS
STD Prevention
Information/Education
Adult Education
Business and Professional Networks
Computer/Internet/Email Access
Employment Counseling/Training
Financial Planning/Literacy Training
GED Classes
In-House Library
Newspapers/Publications
Recreational Programs
Referrals to Local LGBT-Friendly Businesses
Legal
Hate Crimes Reporting
LGBT Friendly Legal Referrals
Representing LGBT People Facing Discrimination
Mental Health
Addiction/Recovery Counseling
Couples Counseling
Group Counseling
Individual Counseling
Peer Led Services and Groups
Professionally Facilitated Support Groups
Referral Services
Transgender Services & Groups
Twelve Step Programs
Physical Health
Discussion or Support Groups
Domestic Abuse Counseling
Health Promotion and Education
LGBT Friendly Referrals
STD/HIV Counseling
STD/HIV Outreach and Education
STD/HIV Prevention
STD/HIV Testing
STD/HIV Treatment
Youth
Community Outreach/Education
Drop-In Center
Gender Identity Services & Groups
Health & Wellness Education
Housing
Leadership Development & Life Skills
Mental Health
Peer to Peer Group
Recreational & Social Activities
Support
Vocational
April - Pride Prom Event (high school) a safe place to be able to attend Prom and be yourself.
IMPORTANT NOTE: The information contained in this Directory is subject to change. We recommend that you contact a Center before visiting to confirm operating hours, locations, etc.