The Atlanta Pride Committee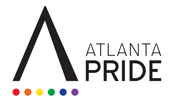 Address
1530 DeKalb Ave NE
Suite A
Atlanta, Georgia 30307
United States
Directions
The Atlanta Pride Committee produces the Southeast's largest Pride Celebration and Parade along with producing 80+ other community events each year. APC provides support to other community organizations through our community reinvestment fund.
Mailing Address
1530 DeKalb Ave NE
Suite A
Atlanta, Georgia 30307
United States
Additional Information
Year Founded: 1970

Phone Numbers
Main/Primary: 404-382-7588
Operating Hours
Monday: 9 am - 5 pmTuesday: 9 am - 5 pmWednesday: 9 am - 5 pmThursday: 9 am - 5 pmFriday: 9 am - 5 pmSaturday: ClosedSunday: Closed
Our staff works remotely a portion of the time, so the office is not always staffed. It is best to call in advance to make sure someone is in the office before just dropping in.
Services/Programs Offered Here
Adult/Parent/Caregiver
Resource and Referral Information
Anti-Violence
Literature/Materials/Resources
Arts/Culture
Film Festivals/Screenings or Discussions
Organizing Local Pride Celebrations
Civic Engagement
'Get Out The Vote' Drives
Mobilizing Clients to Contact Lawmakers
Online Actions to Contact Lawmakers
Sponsoring or Hosting Candidate Debates
Voter Registration
Community Outreach/Education
Information/Education
Business and Professional Networks
Referrals to Local LGBT-Friendly Businesses
Physical Health
STD/HIV Outreach and Education
Youth
Community Outreach/Education
IMPORTANT NOTE: The information contained in this Directory is subject to change. We recommend that you contact a Center before visiting to confirm operating hours, locations, etc.