Henderson Equality Center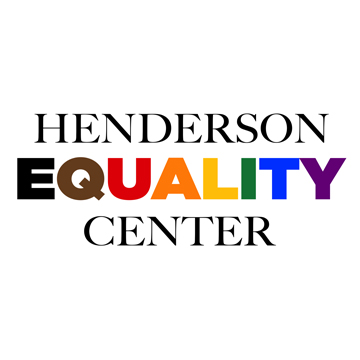 Address
1490 Sunset Rd
Suite 120
Henderson, Nevada 89014
United States
Directions
Henderson Equality Center is the 1st LGBTQ office in Henderson Nevada. We are home to Equality Nevada and GLSEN Southern Nevada. We offer a safe space for our youth, we have a computer lab, training room, conference center, rec room, pantry for high school students and a fully supportive staff and resources for our community.
Mailing Address
1490 W Sunset Rd
Suite 120
Henderson, Nevada 89014
United States
Contacts
General Info Email: Info@HendersonEqualityCenter.org
Communications/PR: Steven Mitchell
CEO: Chris Davin
Additional Information
Year Founded: 2020

Phone Numbers
Main/Primary: 855-955-5428
Toll-Free: 855-955-5428
Fax: 844-389-0835
Cell: 630-386-5832
Operating Hours
Monday: 12pm - 8pmTuesday: 12pm - 8pmWednesday: 12pm - 8pmThursday: 12pm - 8pmFriday: 12pm - 8pmSaturday: 10am - 3pmSunday: Closed
Services/Programs Offered Here
Adult/Parent/Caregiver
Discussion Groups
Education
Social and Cultural Programs
Anti-Violence
Literature/Materials/Resources
Techinical Assistance/Training/Support
Arts/Culture
Community Meeting Space
Organizing Local Pride Celebrations
Civic Engagement
'Get Out The Vote' Drives
Voter Registration
Community Outreach/Education
Hotlines
General Information
HIV/AIDS
STD Prevention
Suicide Prevention
Information/Education
Adult Education
Business and Professional Networks
Computer/Internet/Email Access
Computer/Internet/Email Training
Financial Planning/Literacy Training
GED Classes
In-House Library
Referrals to Local LGBT-Friendly Businesses
Legal
Hate Crimes Reporting
LGBT Friendly Legal Referrals
Representing LGBT People Facing Discrimination
Mental Health
Addiction/Recovery Counseling
Couples Counseling
Group Counseling
Peer Led Services and Groups
Professionally Facilitated Support Groups
Transgender Services & Groups
Twelve Step Programs
Physical Health
LGBT Friendly Referrals
STD/HIV Counseling
STD/HIV Outreach and Education
STD/HIV Prevention
STD/HIV Testing
STD/HIV Treatment
Youth
Community Outreach/Education
Gender Identity Services & Groups
Health & Wellness Education
Leadership Development & Life Skills
Meals
Mental Health
Peer to Peer Group
Support
IMPORTANT NOTE: The information contained in this Directory is subject to change. We recommend that you contact a Center before visiting to confirm operating hours, locations, etc.