The Center - Pride Center San Antonio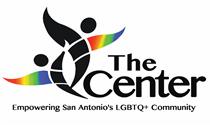 Address
1303 McCullough Ave., Ste 160
San Antonio, Texas 78212-5633
United States
Directions
Mailing Address
1303 McCullough Ave Ste 160
San Antonio, Texas 78212
United States
Additional Information
Year Founded: 2011

Phone Numbers
Main/Primary: 210-370-7743
Fax: 2103707743
Operating Hours
Monday: 3pm to 8pmTuesday: 3pm to 8pmWednesday: 3pm to 8pmThursday: 3pm to 8pmFriday: CLOSEDSaturday: 10am to 2pmSunday: CLOSED
The Center is currently operating in a virtual space. Due to COVID-19, our physical location is closed until further notice.
Services/Programs Offered Here
Adult/Parent/Caregiver
Discussion Groups
Education
Exercise Programs
Health and Wellness
Mental Health
Resource and Referral Information
Social and Cultural Programs
Anti-Violence
Literature/Materials/Resources
Arts/Culture
Art Gallery/Display Space
Community Meeting Space
Yoga/Meditation Classes
Civic Engagement
'Get Out The Vote' Drives
Mobilizing Clients to Contact Lawmakers
Sponsoring or Hosting Candidate Debates
Voter Registration
Community Outreach/Education
General Public
HR Offices (Nonprofit, Corporate or Government)
Law Enforcement
Media
Physical or Mental Health Providers
School Administrators and/or Teachers
Information/Education
Business and Professional Networks
Computer/Internet/Email Access
Computer/Internet/Email Training
Financial Planning/Literacy Training
In-House Library
Recreational Programs
Referrals to Local LGBT-Friendly Businesses
Legal
LGBT Friendly Legal Referrals
Mental Health
Couples Counseling
Group Counseling
Individual Counseling
Peer Led Services and Groups
Referral Services
Transgender Services & Groups
Physical Health
Discussion or Support Groups
LGBT Friendly Referrals
STD/HIV Outreach and Education
Youth
Community Outreach/Education
Drop-In Center
Gender Identity Services & Groups
Health & Wellness Education
Mental Health
Peer to Peer Group
Recreational & Social Activities
Support
IMPORTANT NOTE: The information contained in this Directory is subject to change. We recommend that you contact a Center before visiting to confirm operating hours, locations, etc.