Family Connections Center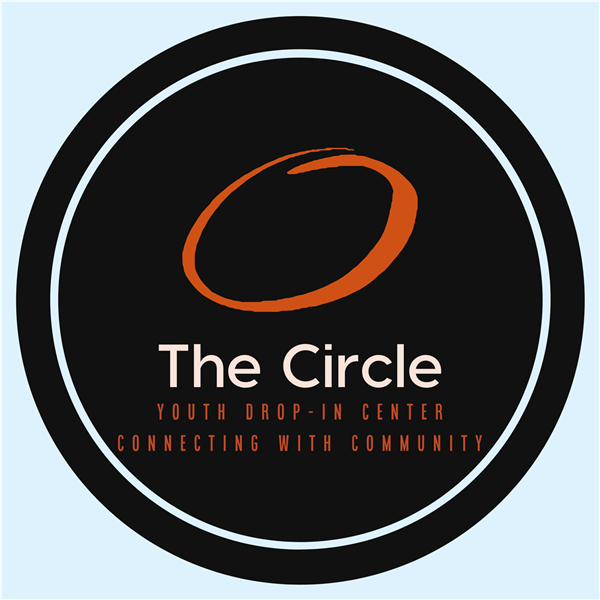 Address
706 E Monroe Street
Rapid City, South Dakota 57701
United States
Directions
The Circle, Youth and Young Adult Drop-In and Transitional Housing Center, is a much-needed bridge of support for youth ages 16-24 to help address obstacles, provide support, and assist youth at risk of, or experiencing homelessness. Not only does The Circle provide support services to youth, it also is a social/emotional place to connect with other youth and enjoy fun activities! Activities are for all youth, not just those experiencing housing insecurities. The Circle is a safe space where all can flourish and have fun! The Circle serves youth ages 16–24 who are experiencing literal homelessness, imminent risk of homelessness, or fleeing domestic violence. The Circle is an important access point for coordinated entry and offers toilets, showers, laundry facilities, food, and food vouchers, telephone, access to internet and technology, job search and training assistance, warm referrals to community resources, healthcare referral, education opportunities, trauma informed staff, with Peer Youth Navigator services. The Circle is a youth homeless response system that is more personalized and caring, with in-person assistance from trained staff who are available, relatable, knowledgeable, responsive, non-judgmental, and supportive, with Drop-In Center and Transitional Housing on site. A safe, consistent, sober space, not just available Monday to Friday, also on weekends and holidays too. The Drop-In and Transitional Housing Center is open 7 days per week, 365 days per year in order to best serve youth in need.
Contacts
General Info Email: joe.barb@familyconnectionscenters.com
CEO: Joe Barb
Additional Information
Year Founded: 2021

Phone Numbers
Main/Primary: 605-349-1880
Hotline: 1-866-488-7386
The Trevor Project Talk: 1-866-488-7386 Text: START to 678-678 Visit online and chat online https://www.thetrevorproject.org/
Helpline: 1-800-273-8255
National Suicide Prevention Lifeline 1-800-273-8255 For TTY Users: Use your preferred relay service or dial 711 then 1-800-273-8255. Visit online and chat online https://suicidepreventionlifeline.org/
Other: 211
The Helpline Center Talk: 211 Visit online https://helplinecenter.org
Cell: 605-349-1880
Operating Hours
Monday: 9a-8pTuesday: 9a-8pWednesday: 9a-8pThursday: 9a-8pFriday: 9a-8pSaturday: 9a-8pSunday: 9a-8p
New Location Opening late fall 2022
Services/Programs Offered Here
Adult/Parent/Caregiver
Caregiver Support Groups
Discussion Groups
Education
Exercise Programs
Friendly Visitor Program for Isolated Older Adults
Health and Wellness
Mental Health
Resource and Referral Information
Social and Cultural Programs
https://familyconnectionscenters.com/programs
Anti-Violence
Literature/Materials/Resources
Rapid Incident Response
Techinical Assistance/Training/Support
Arts/Culture
Art Gallery/Display Space
Book Clubs
Community Meeting Space
Film Festivals/Screenings or Discussions
Religious Services/Spiritual Counseling
Theatre/Dance Groups
Yoga/Meditation Classes
https://familyconnectionscenters.com/programs
Civic Engagement
'Get Out The Vote' Drives
Mobilizing Clients to Contact Lawmakers
Online Actions to Contact Lawmakers
Organizing Group Visits with Lawmakers
https://familyconnectionscenters.com/programs
Community Outreach/Education
General Public
HR Offices (Nonprofit, Corporate or Government)
Law Enforcement
Media
Physical or Mental Health Providers
School Administrators and/or Teachers
https://familyconnectionscenters.com/programs
Hotlines
General Information
HIV/AIDS
STD Prevention
Suicide Prevention
https://familyconnectionscenters.com/programs
Information/Education
Adult Education
Business and Professional Networks
Computer/Internet/Email Access
Computer/Internet/Email Training
Directory of Local Job Openings
Employment Counseling/Training
Financial Planning/Literacy Training
GED Classes
In-House Library
Recreational Programs
Speakers Bureaus
https://familyconnectionscenters.com/programs
Legal
Hate Crimes Reporting
LGBT Friendly Legal Referrals
Preparing Legal Documents
https://familyconnectionscenters.com/programs
Mental Health
Addiction/Recovery Counseling
Couples Counseling
Family Counseling
Group Counseling
Individual Counseling
Peer Led Services and Groups
Professionally Facilitated Support Groups
Psychiatric Services
Referral Services
Transgender Services & Groups
https://familyconnectionscenters.com/programs
Physical Health
Discussion or Support Groups
Domestic Abuse Counseling
Fitness Programs
Health Promotion and Education
Health Screenings/Healthcare
LGBT Friendly Referrals
Nutrition Programs
STD/HIV Counseling
STD/HIV Outreach and Education
STD/HIV Prevention
STD/HIV Testing
STD/HIV Treatment
https://familyconnectionscenters.com/programs
Youth
Community Outreach/Education
Drop-In Center
Gender Identity Services & Groups
Health & Wellness Education
Housing
Leadership Development & Life Skills
Meals
Mental Health
Peer to Peer Group
Recreational & Social Activities
Support
Vocational
https://familyconnectionscenters.com/programs
IMPORTANT NOTE: The information contained in this Directory is subject to change. We recommend that you contact a Center before visiting to confirm operating hours, locations, etc.