Bayard Rustin Center for Social Justice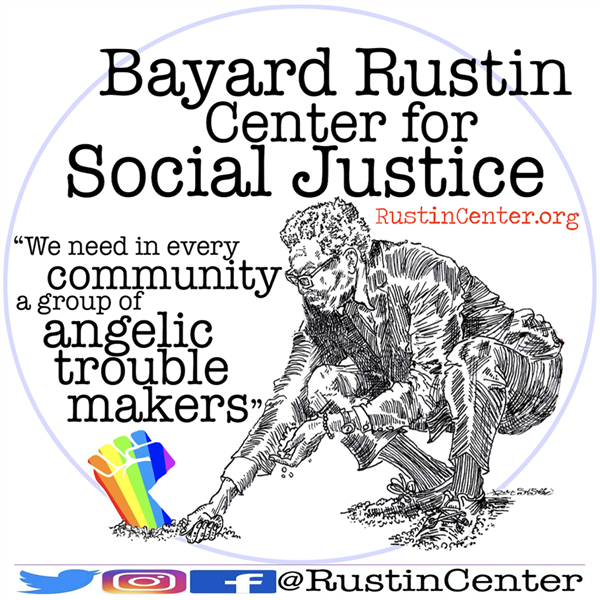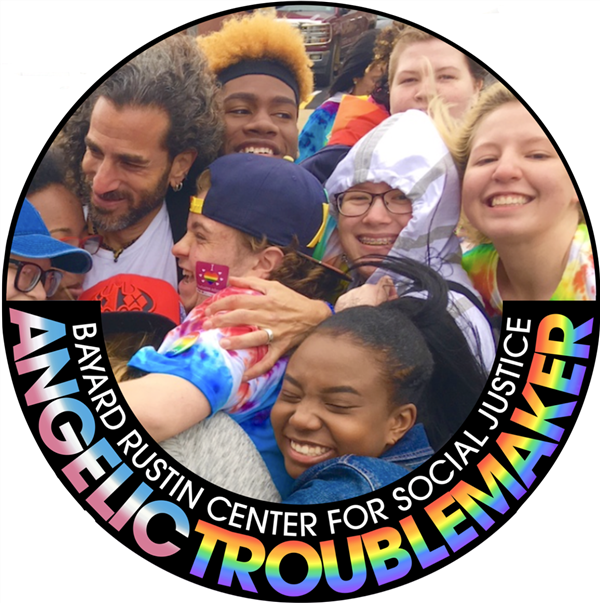 Address
Bayard Rustin Center for Social Justice
12 Stockton St.
Princeton, New Jersey 08540-6813
United States
Directions
The Bayard Rustin Center for Social Justice is an educational enclave, community activist center, & safe-space for our LGBTQIA kids, our intersectional families, & all our beautifully diverse folks, connecting our disparate communities, both locally & nationally.
Mailing Address
Bayard Rustin Center for Social Justice
12 Stockton St.
Princeton , New Jersey 08540-6813
United States
Contacts
Other: Robt Martin Seda-Schreiber
Additional Information
Year Founded: 2018

Phone Numbers
Main/Primary: 609-250-2765
Operating Hours
Monday: 10-3Tuesday: 10-3Wednesday: 10-3Thursday: 10-3Friday: 10-3
Services/Programs Offered Here
Adult/Parent/Caregiver
Discussion Groups
Education
Exercise Programs
Intergenerational Programs
Mental Health
Resource and Referral Information
Social and Cultural Programs
Arts/Culture
Art Gallery/Display Space
Book Clubs
Community Meeting Space
Film Festivals/Screenings or Discussions
Organizing Local Pride Celebrations
Religious Services/Spiritual Counseling
Theatre/Dance Groups
Yoga/Meditation Classes
Social Justice Power Hour!
Civic Engagement
'Get Out The Vote' Drives
Voter Registration
Community Outreach/Education
General Public
HR Offices (Nonprofit, Corporate or Government)
Law Enforcement
Media
Physical or Mental Health Providers
School Administrators and/or Teachers
Information/Education
Employment Counseling/Training
In-House Library
Recreational Programs
Referrals to Local LGBT-Friendly Businesses
Speakers Bureaus
Legal
LGBT Friendly Legal Referrals
Mental Health
Family Counseling
Group Counseling
Individual Counseling
Peer Led Services and Groups
Professionally Facilitated Support Groups
Referral Services
Transgender Services & Groups
Physical Health
Discussion or Support Groups
Fitness Programs
Health Promotion and Education
LGBT Friendly Referrals
STD/HIV Testing
Youth
Community Outreach/Education
Drop-In Center
Gender Identity Services & Groups
Health & Wellness Education
Leadership Development & Life Skills
Mental Health
Peer to Peer Group
Recreational & Social Activities
Support
IMPORTANT NOTE: The information contained in this Directory is subject to change. We recommend that you contact a Center before visiting to confirm operating hours, locations, etc.