Charlotte Trans Health
This is an agency/center with NO physical location. The city where they are based is indicated below.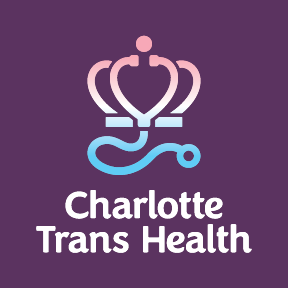 Address
Charlotte, North Carolina, 28203
United States
We are a multidisciplinary collective of healthcare providers committed to trans-specialized competency and reducing health and healthcare disparities for the trans and gender diverse community. We provide education, consultation, collaboration amongst providers and community partner organizations, and advocacy. Our Access to Care program also provides community and provider education and pro bono direct care services to reduce financial barriers to care and improve health literacy regarding gender-affirming healthcare. We do not have one location and have member providers located throughout the Charlotte and surrounding areas. We meet monthly for education and consultation.
Mailing Address
1235 East Blvd., STE E
PMB 1245
Charlotte, North Carolina 28203
United States
Contacts
General Info Email: info@charlottetranshealth.org
CEO: Dr. Holly Savoy
Executive Director: Dr. Holly Savoy
Additional Information
Year Founded: 2012

Services/Programs Offered Here
Community Outreach/Education
Physical or Mental Health Providers
Mental Health
Referral Services
Transgender Services & Groups
Youth
Gender Identity Services & Groups
IMPORTANT NOTE: The information contained in this Directory is subject to change. We recommend that you contact a Center before visiting to confirm operating hours, locations, etc.